Check Out Education Podcasts at Blog Talk Radio with
SuccessInSight
on BlogTalkRadio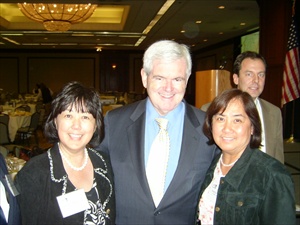 Newt Gingrich with Adelle & Belen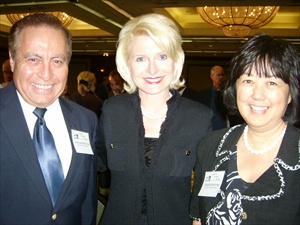 Mrs. Gingrich with Mike & Adelle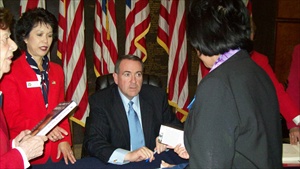 Mike Huckabee at Nixon Library with Adelle

I discovered computers in 1990. Before that I discovered word processors! Imagine typing and making corrections with a click of the keyboard! That was heaven.
Then the big computer with the green screen came into being. Only $3000 if you were lucky and you could actually login in the the archives and find the constitution and declaration of independence.
In 1993, when I opened AM Financial Network we installed our computers and it was wonderful. I purchased a membership in AOL and now we had a colored screen and we could find and visit web sites that were in color.

AOL allowed us to build websites. And I think one or two that I built in 1993 are still floating around out there in cyberspace.

In 1996 I started to seriously work with the internet. If I knew then what I know now, I would have bought every domain name that I could afford that was 3 letters or less. But who could afford $20 per domain name in those days. Today you can purchase a domain name for as little as $.79 cents.
Still not a great website designer, everything is designed with love, marketing and PR in mind.
I will add the best of the best to this site so that when you are looking for something - you can easily find it here at adelle.us
Production 1 & 2
Editing
Directing
Public Relations
Social Networking
Support Promise Christian University

America's only feasible high speed traing
Magnetrain
World Traffic Controllers
Authorized Annual Free Credit Report
Miracle Natural Product - Red Reishi
by Mighty Dove Global
How to Get a Good Night's Sleep
VOLCANOS
USGS
Volcano Watch


Low Gasoline Prices
in your Area
(NB For the first few days of a month, the days passed in the month may be less than those in the current week.)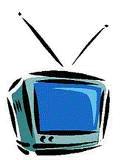 The Media
PCU Live TV
Wed. 3 am & 3pm
Thu. 6:30 am & 6:30 pm PST
See your favorite Guest on Recent PCU Live Programs

Adelle's Blogs
---------------------
Restore Integrity
Witty Inventions
Visionary Leadership
The Gideon Factor
HoorahforUS
The Third Adam


Hear Adelle's favorite music when you visit the blogs
Gloria Felice

Mike's Blog
Developing Your Potential
Leadership InSight

Mike's Tweet
Bible Based Wellness
The Pastors Network
World for Jesus

Adelle's Favorite
Websites
Game Duell
Drudge Report
Michelle Malkin
Adelle's Tweets
Magnetrain
Adelle's Opinion
Promise Christian University

Facebook
The Pastors Network
Promise Christian University
Adelle McKinney


Create Your Badge
Adelle' Misc
Red Reishi
Lefties
Movies
Recipes
Sermons
Grants
Friends
Information
Politics
Memories
Handy Hints
Homegoing
History
Military
Christian Celebrities