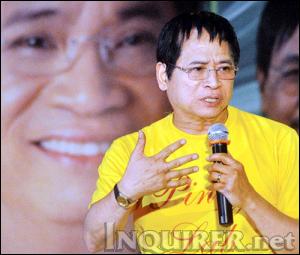 Dr. Eddie Villanueva
Bangon Pilipinas



Review the true HISTORY OF THANKSGIVING.
We have posted an article covering the four-century long highlights of this holiday ("Celebrating Thanksgiving in America")


Read HISTORIC THANKSGIVING PROCLAMATIONS.
On the website, we have a section of original Thanksgiving Proclamations. We have just added a few new ones, including the original 1887 National Thanksgiving Proclamation written entirely in the hand of President Grover Cleveland and an 1899 Thanksgiving Proclamation by the Governor of New Hampshire. (You can also read the first national Thanksgiving Proclamation by President George Washington in 1789, the 1863 Thanksgiving Proclamation of President Abraham Lincoln that started the modern Thanksgiving tradition, the 1933 Thanksgiving Proclamation of President Roosevelt which established it, and numbers of Thanksgiving Proclamations by Founding Fathers who signed the Declaration of Independence.)


Read a famous THANKSGIVING SERMON.
We have posted a notable sermon preached by the Rev. Thomas Baldwin of Boston in response to President George Washington's 1795 Thanksgiving Proclamation.


May you have a blessed and God-filled Thanksgiving!

David Barton




To sign up on the WallBuilders email list and receive future information about historical issues and Biblical values in the culture, visit http://www.wallbuilders.com/.

Contribute to WallBuilders.

Don't forget to listen to WallBuilders' daily radio program, WallBuilders Live!, the intersection of faith and culture, or you can download the daily podcast. Visit http://www.wallbuilderslive.com/ for more information.