Power Player Baseball Camps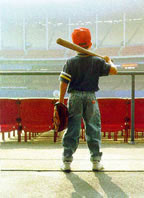 Power Player Baseball Camps have been successful in producing an outstanding line-up of baseball players.
Jason's specializes in teaching baseball players how to win. He will build your confidence, competitiveness, skill set, aggressiveness and focus with his players.
Coach Jason and his experienced staff will give the youngest Power Player Baseball students (ages 6 and older) the tools and training to compete as a Power Player Baseball star.

SCHEDULE YOUR PRIVATE LESSON OR CAMP TODAY!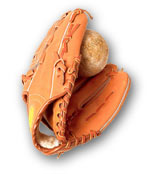 Power Player Baseball Goals: We will provide premium individual,team and group instruction coaching on fundamentals, technique and hustle. Every possible edge to increase your changes of production. All areas will be covered from hitting, pitching, base running, fielding, catching, sportsmanship and teamwork.
Power Player Baseball Motivational Tip of the Week
Beginning in 2007, Coach Jason began coaching and motivating young baseball players. His coaching includes sharing some of his great teaching and motivating ideas and tips through his Power Player Baseball "Tip of the Week," E-Newsletter. Students will receive a Power Player Baseball "Word of the Week," taken from Coach Jason's new POWER PLAYER DICTIONARY plus you will receive a one-minute motivational idea and a little snippet of baseball history. This service is free - Sign up today!
Contact Power Player Baseball Camps
Telephone (805) 716-3200
Postal address
POST OFFICE BOX 1171
FELICE INSURANCE SERVICES
LICENSE # 0D63781
Group Health, Life (Best Rates), Covered California, Business, Home, Auto
Umbrella, LTC, Flood, Earthquake, Mobile Home and Boat....
(Open enrollment begins November 1). Please keep me in mind as a trusted advisor for all of your insurance needs.

Electronic mail
General Information:
jjfrino@aol.com

Webmaster: vicim@aol.com