WATCH US ON THE PROMISE CHANNEL - ROKU AND YOUTUBE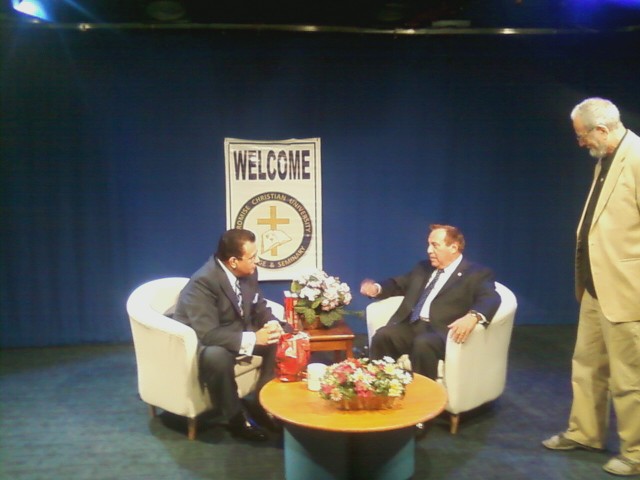 PCU LIVE TV IS NOW ON THE INTERNET. Http://www.youtube.com Type "pculive" in the search engine.

Go to Direct TV - Extras. Click on Youtube. Type "pculive" in the search engine and/or "5ESTV" and you will see two shows programs that we are producing.
THESE PROGRAMS ARE AVAILABLE FOR RE-BROADCASTING IN YOUR AREA.

HOSTED BY DR. MIKE MCKINNEY, PRESIDENT OF PROMISE CHRISTIAN UNIVERSITY, THESE PROGRAMS FEATURE ALUMNI, FACULTY AND FRIENDS OF THE UNIVERSITY.
FROM TIME TO TIME, DUDLEY GOFF, SPONSOR OF THE ISRAEL FOOD OUTREACH WILL HOST A PROGRAM SPECIFICALLY FOCUSED ON ISRAEL.
We believe that Internet TV is the wave of the future and are in the process of building THE PROMISE CHANNEL FOR BROADCASTING.