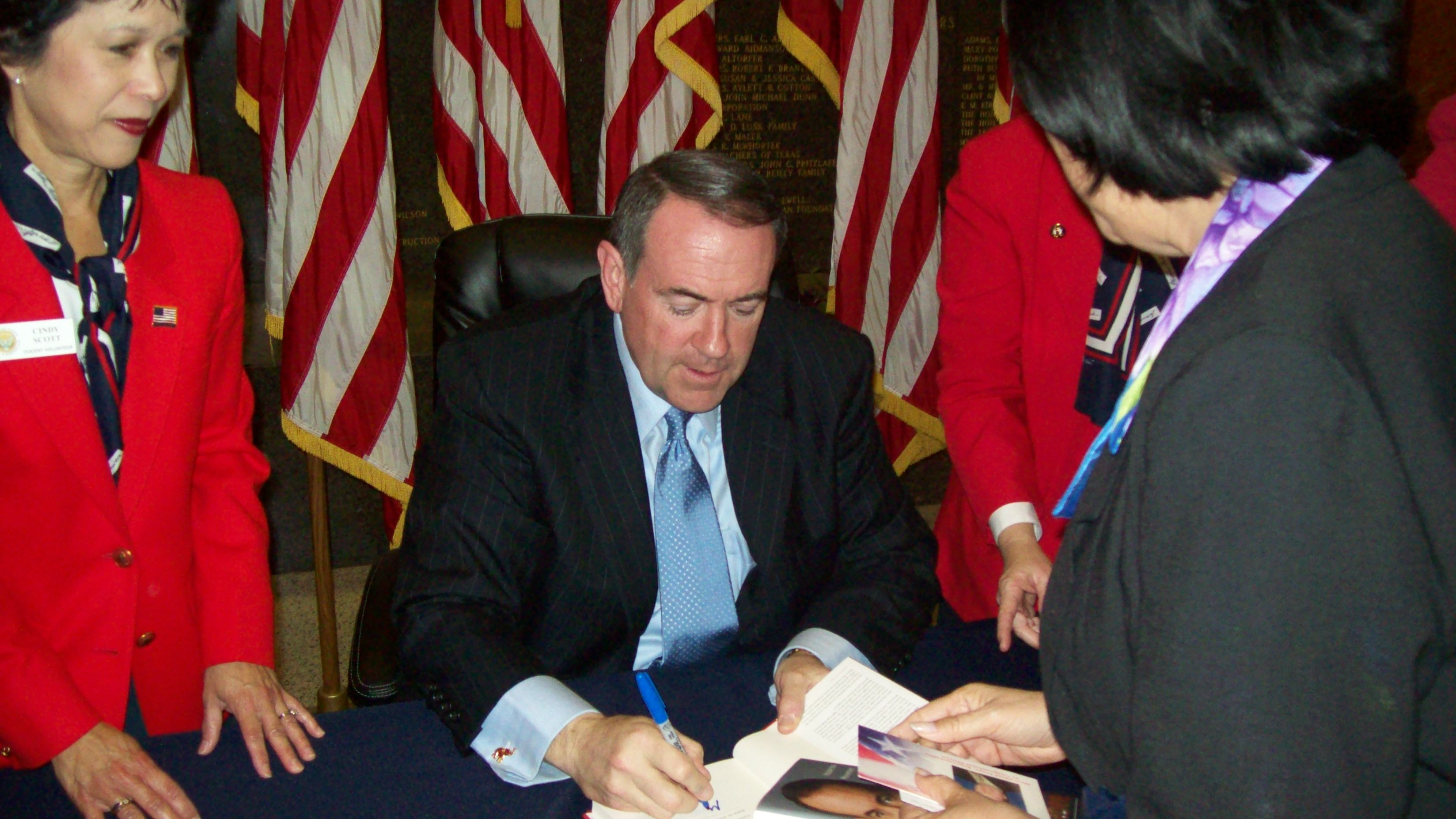 Mike Huckabee at Nixon Library
During the 20th century Christians believed that their role in the world was to be salt and light by the spreading of the gospel. This was a great purpose and mission but it relegated the church their four walls and to the mission fields of the world.
As the church evangelized, the world began to take over at home. New laws were enacted that were totally foreign to the laws that our nation was founded on. As the church grew inward, the humanist grew outward.
Today it is important that Christians in every area of life "draw a line in the sand," and say NO MORE!
And you cannot do that without being educated. Here are some websites that have proved to be accurate sources of information! Support them, donate to them! When you vote, look at what they do not at what they say!
American Family Association
Congress Scorecard
On Watch in Washington
Newsletter
Blog
Christian Coalition of America
Website
The Citizen Link

Family Research Council
The following resources will be helpful to you and your ministry:
by the Alliance Defense Fund
by the Liberty Legal Institute