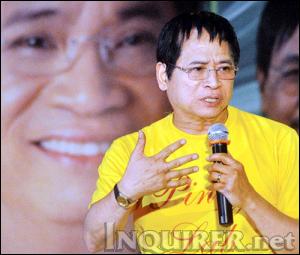 Dr. Eddie Villanueva
Bangon Pilipinas
GLORY BOUND...
EARTH'S LOSS - HEAVEN'S GAIN
Rev. Artemio Mangampo --- May 19, 2011
We met Bro. Art in 1979 at the first Philippines crusade in Bocaue. He was serving as Bro. Eddie's assistant pastor at Jesus is Lord Fellowship in Bocaue. Later he moved his family to the United States where he served as the Tagalog Pastor of Faith in Christ Church Los Angeles. He is married to Caridad Villanueva and has three grown children all serving the Lord. He was a faithful servant and a good father and husband.
Adelle's Blogs
---------------------
Restore Integrity
Witty Inventions
The Rea Network
Visionary Leadership
Thank You Sunday
The Gideon Factor
Patriots for Truax
Arise Philippines

Hear Adelle's favorite music when you visit the blogs

Mike's Blog
Developing Your Potential

Mike's Tweet
Bible Based Wellness
The Pastors Network
World for Jesus

Adelle's Favorite
Websites
Game Duell
Drudge Report
Michelle Malkin

Adelle's Tweets
REA Network
Magnetrain
Adelle's Opinion
Promise Christian University

Adelle' Misc
Lefties
Movies
Recipes
Sermons
Grants
Friends
Information
Politics
Memories
Handy Hints
Military